A short summary of what you can find on Roddy's CV:
Innovation & Product Development at Pizza Hut & KFC
Hospitality & Coffee Professional
Serial Entrepreneur in the German Food & Restaurant Industry
Today:
Roderich is a natural trainer, facilitator, educator and counsellor. Socially adept and tireless, he builds strong relationships and bonds between parties. He flourishes in partnership management, communication and negotiations. He is a strong company- and brand builder.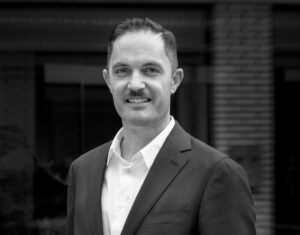 What's typical about Roderich?
Roderich has a passion for excellence - whether it be in food, sports and arts. He is a creative thinker that is equipped with logic. His ability to spot trends early, in combination with his ability to translate them into all sorts of industies has made him a valued mentor to entrepreneurs and start-up founders. Plus: He is a loving father and generally a good guy.
What can Roderich mean for you?
Roderich will lead you, your team and your organisation to excellence, in every aspect. Expect to work with an CX enthusiast and people grower that excels at working across cultures.